The Littlest Heroes is a nonprofit organization providing financial and emotional support to families who have a child living with cancer
Together, we can ensure no child fights alone
The Littlest Heroes exists to positively impact the lives of children with cancer and their families, regardless of income level. We understand that any family touched by PAYA cancer can benefit from our services, so we work in conjunction with donors, volunteers, and clinicians at partner institutions to meet the economic, emotional, and social concerns of all families. Since our inception in 2001, we've helped more than 9,000 families.
Making an impact in the lives of others
Understanding Childhood Cancer
The experience of Pediatric and Adolescent Young Adult (PAYA) Cancer is different from that of adult cancer because the entire family is usually completely involved in the illness. When parents receive their child's cancer diagnosis, their first thoughts immediately turn to the health and well-being of their child. Unfortunately, cancer also creates unforeseen financial crises, especially when one parent is forced to take a leave from their job to care for the child.
Financial need is one of the greatest concerns of the population we serve. When a child is diagnosed, one parent is forced to reduce their employment income by 25-50% to care for the sick child. In 35% of cases, one parent experiences a total loss of employment. The American Childhood Cancer Organization (ACCO) reports 73% of families devote 15-40 hours per week to coordinating their ill child's care. Approximately 35% of families experience out-of-pocket medical expenses between $5,000-$10,000 annually, and 12% bear a burden of more than $10,000 annually.
To impact the lives of children living with cancer and their families by addressing the economic, emotional, and social concerns that accompany childhood cancer through education, assistance, and community organization.
Our volunteers are the lifeblood of our programs and services. Each day, through the selfless donations of their time, they help us deliver on our promise to positively impact families dealing with childhood cancer.
John Mooney

| Chair, UBS Financial

Kathy Golem

| Treasurer, Westfield Bank

Rae Bodonyi |

Lender Recording Services, Inc.

Elizabeth Emanuel

| ReliabilityFirst Corporation

Veronica Krupka

| KPMG

Sandra Lucarelli |

University Hospitals

Gina Mee

| Bank of America Merrill Lynch

Chelsea Mikula-Zygadlo

| Tucker Ellis LLP

Wendy Neal

| BMO Harris Bank

Shane Winnyk

| Hyland Software

Jen Woo

| Swagelok
Jon Kozesky

| Executive Director

Amber Toth

|

 

Program Manager
Directors In Memoriam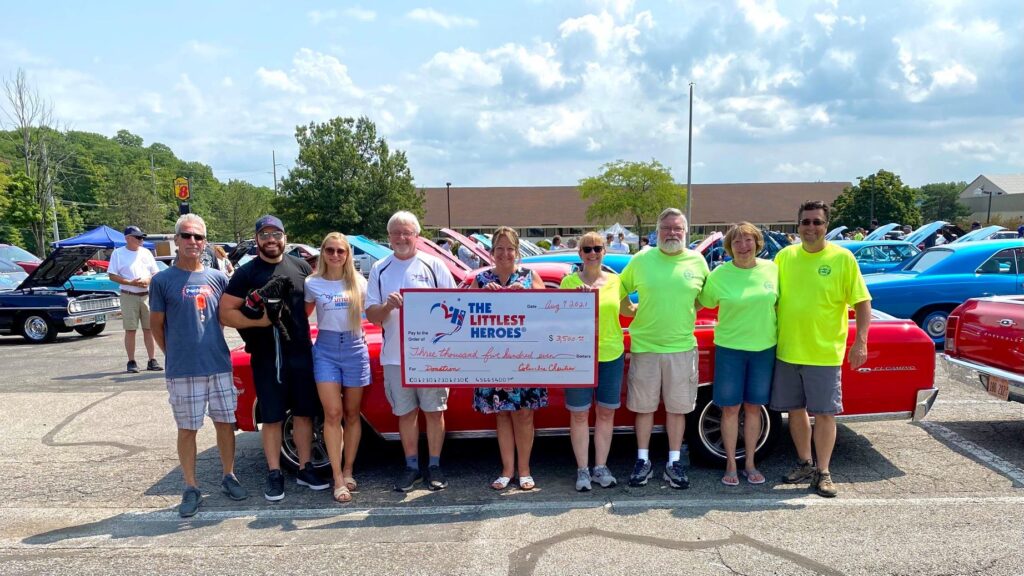 Sign up and subscribe to our hero news & updates! The Littlest Heroes is a registered 501(c)(3) nonprofit organization dedicated to funding the financial, emotional, and social needs that accompany childhood cancer. 
EIN: 34-1902565