bring a family holiday cheer
The Littlest Heroes Annual Adopt A Family
The Littlest Heroes provides emergency financial support for families battling pediatric cancer and other childhood illness. We are the safety net to keep families in their homes, keep the lights on, and keep food on the table.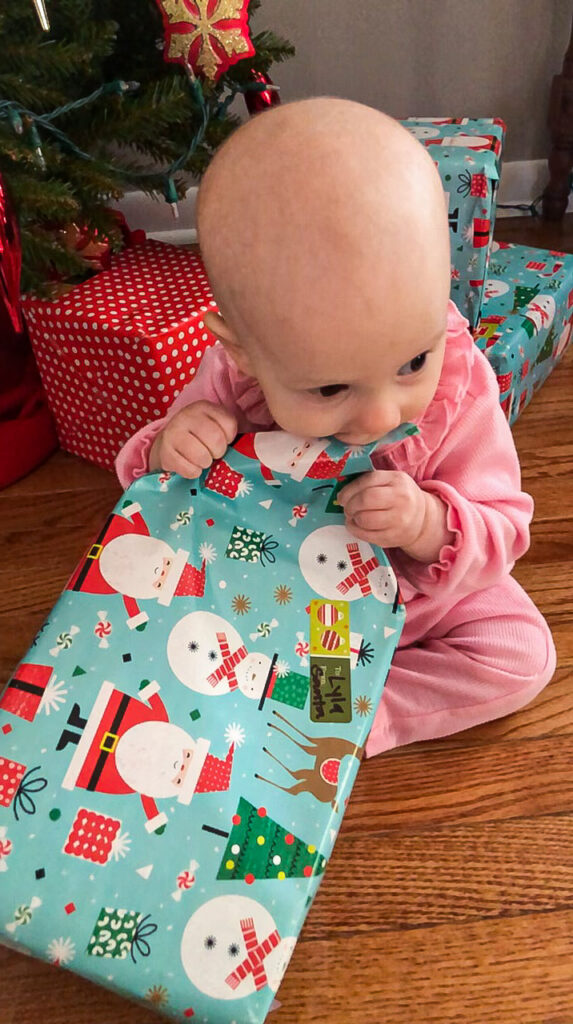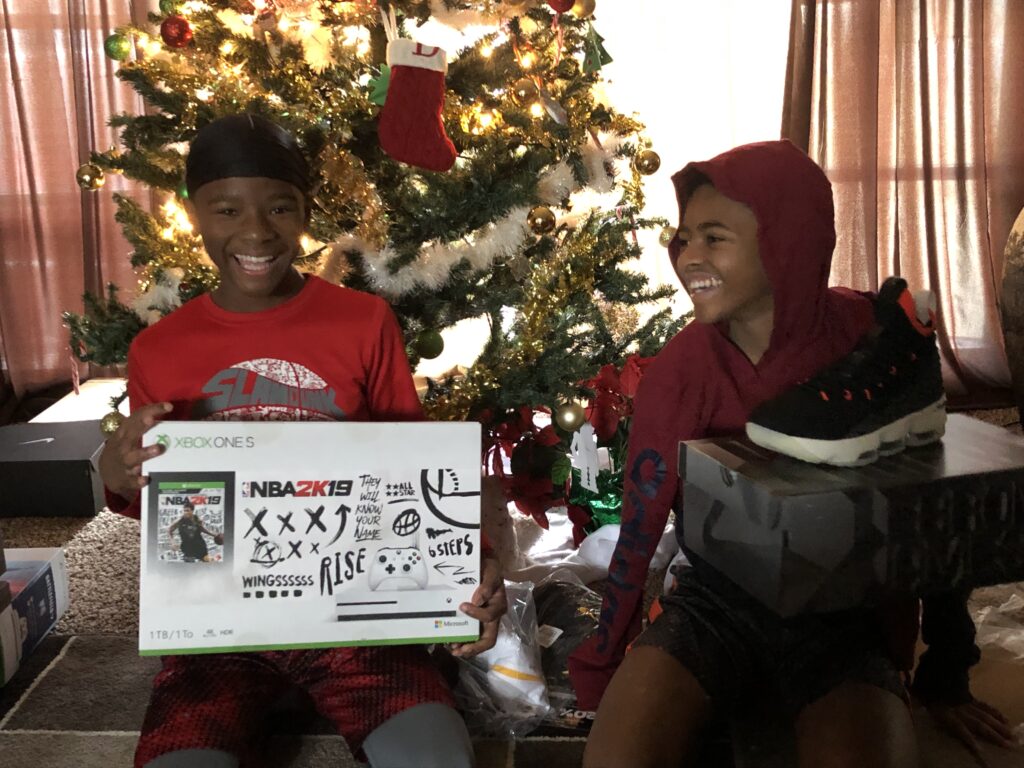 15 years of adopt a family
The Littlest Heroes' Adopt a Family program seeks donors to sponsor or "adopt" a family battling childhood cancer and other childhood illnesses by providing gifts and essential items during the holiday season.
If you would like to become a donor, please complete and return the Donor Registration Form below. Providing TLH with a completed Donor Registration Form will help us match donors and families appropriately and ensure we meet as many needs as possible.
Once your registration is complete, you will receive your adopted Family's Profile which provides information regarding the family you are sponsoring along with their sizes and 'wish list'. This is a list of ideas or items the family needs or is requesting. This list is meant to help you shop. It is neither expected nor required to purchase every item on the Family Profile.
If you would like to make a monetary donation towards gifts for your adopted family, The Littlest Heroes can do the shopping for you or work with the family to shop online from the safety of their home.
Once shopping is complete, please contact us to arrange a drop off at The Littlest Heroes' office located in Solon. If you are unable to drop the gifts at our office, we can arrange a pick up from you. We ask that all gifts come unwrapped. When possible and appropriate, providing the family with gift receipts is helpful should they need to exchange or return a gift.
After the holidays, if the family has agreed to share pictures with us, they will be provided to you when available by email. We also appreciate any feedback you can provide as a donor.
As always, please don't hesitate to call (or text) us at 419-376-8100 or email us at volunteer@thelittlestheroes.org with any questions.
Thank you greatly for your generosity!
Frequently Asked Questions
Sign up and subscribe to our hero news & updates! The Littlest Heroes is a registered 501(c)(3) nonprofit organization dedicated to funding the financial, emotional, and social needs that accompany childhood cancer. 
EIN: 34-1902565
© 2021 All rights reserved.